Thierry Chaussalet, PhD, Professor – Group Leader

After receiving a PhD from North Carolina State University (USA) in Probability and Stochastic Processes, Thierry started his career in the UK as a lecturer in Decision Sciences. With a growing interest in modelling health and social care, he co-founded in 1998, with Professor Peter Millard, the Health and Social Care Modelling Group at the University of Westminster and became Professor in 2007. His research interests are around quantitative modelling of management processes, intelligent data driven methods for informed decision making, resource planning and management.
Thierry serves on the Editorial Board of various healthcare modelling and informatics journals, and has edited several special issues of internationally recognised journals. He is member of the NIHR Peer Review panel, and was a member of the EPSRC Peer Review College 1996-2016 and expert evaluator for the EU FP7 ICT programme (2013). Keen promoter of the use of data driven modelling and simulation approaches for the management of healthcare, he is also Chair of the Operational Research Health and Social Services Special Interest Group, and founding member of the Cumberland Initiative, and MASHnet, the UK network for Modelling And Simulation in Healthcare.
Anastassia Angelopoulou, PhD, Senior Lecturer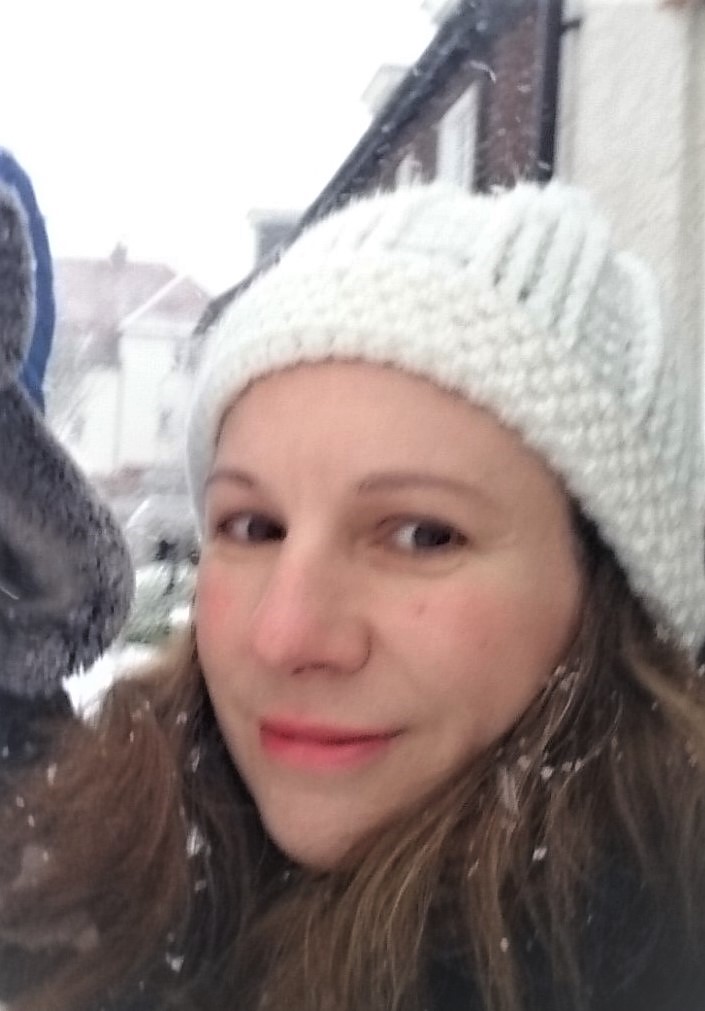 Anastassia is a Senior Lecturer at the School of Computer Science and Engineering since 2005, and an active researcher in Computer Vision and Machine Learning with applications in sign language recognition systems and real-time image processing on GPUS. She graduated in 1997 from the University of West Attica, Athens, Greece, with a BSc (Honours) in Computer Graphic Systems and she received in 1999 her MSc in Multimedia from the University of Westminster. She received her PhD in Self Organising Maps for Non-Rigid Objects in 2012 from the University of Westminster and she holds a BSc (Honours) in Mathematics from the Open University, UK. Previously, she held a position as research assistant in multimedia content processing for the European CULTURE 2000 FP7 programme and she has had 5 years industry experience in UK and Greece as image processing assistant and software developer. As an early career researcher, she has attracted over £250K in research and consultancy funding (e.g., Dunhill Medical Trust, GCRF, NVIDIA small grant) and has published +50 peer reviewed articles in top tier conferences (e.g. ICCV, ECCV, ACCV, IJCNN) and journals (e.g. Neural Networks, Neurocomputing, Real-Time Image Processing). She has a total SCI citation over 400, and an h-index of 11 from GoogleScholar. She has been an area editor and technical reviewer for Tier-1 scientific journals and in 2019 she was one of the Local chairs of the 9th IET International Conference on Imaging for Crime Detection and Prevention (ICDP-19).
Artie Basukoski, PhD, Senior Lecturer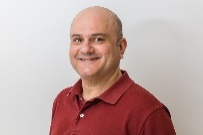 Artie received his BSc in Computing Science from the University of Technology, Sydney (UTS). He then spent 10 years in industry, initially developing trading systems with the Union Bank of Switzerland in Sydney and Singapore, and later on consolidating international credit card transaction systems as a Regional Project Manager for Citibank Singapore. With a desire to return to research he moved to the UK where he completed an MSC in Advanced Computer Science and a PhD in Automated Reasoning from the University of Westminster where he currently works as a Senior Lecturer. His research interests are focused on the application of Process Mining, Data Mining and Machine Learning techniques within the Health Care sector.
Salma Chahed, PhD, Senior Lecturer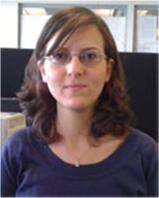 Salma (MEng, MSc, PhD) is a Senior Lecturer in the Computer Science department and member of the Health and Social Care Modelling Group (HSCMG) at the University of Westminster. She has been involved in research and consultancy-based projects related to forecasting NHS continuing healthcare demand, modelling home care services, planning production and distribution of anti-cancer drugs and modelling urgent care centres. Salma is also involved in the organisation and delivery of short courses dedicated to health and social care managers and analysts such as service redesign using simulation, risk and decision making and predictive modelling.
Rolf Bänziger, Lecturer

Rolf Bänziger holds a Bachelor's degree in Business Information Systems from the University of Applied Sciences and Arts Northwestern Switzerland. He is a part-time Student at the Health and Social Care Modelling Group at the University of Westminster, where he is researching the applications of Process Mining techniques to text data, particularly with Customer Relationship Management systems. Apart from studying for his PhD, he is working as a consultant for CRM systems, an area in which he has over 9 years of experience.
Malarvizhi Kaniappan Chinnathai, PhD, Lecturer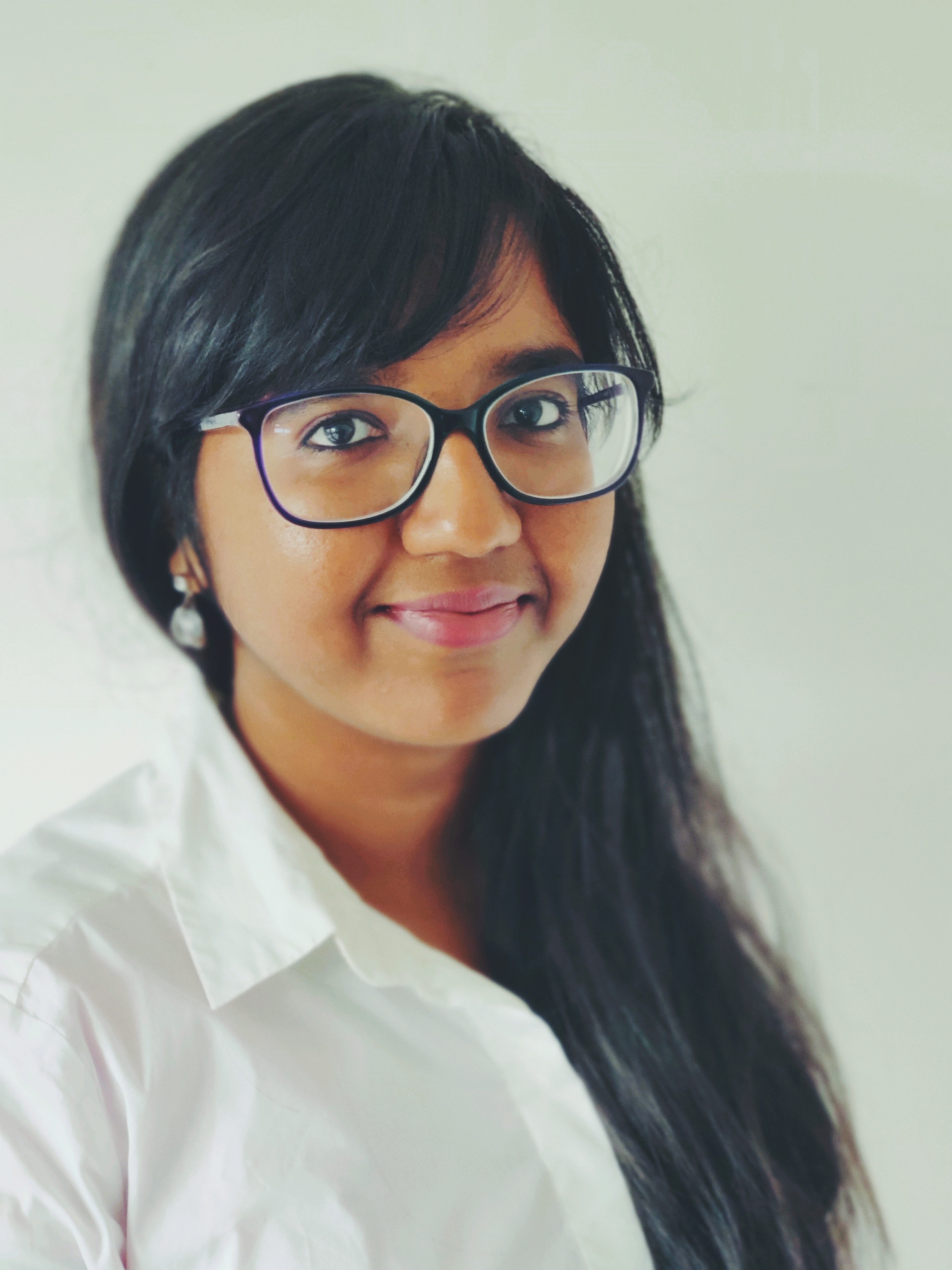 Dr Malarvizhi Kaniappan Chinnathai completed her B.E. in Materials Science and Engineering in 2014 at College of Engineering, Guindy and pursued her MSc in Manufacturing Systems Engineering at the University of Warwick. She obtained her PhD in Engineering at the University of Warwick where she worked as a Project Engineer in Automation and Digital Manufacturing for five years on multiple research projects related to process modelling and electric vehicles. She worked as a Research Fellow in Data Analytics at Brunel Innovation Centre where she was involved in multiple projects in the domain of object detection, automated defect detection, image processing and machine learning. She is currently working as a lecturer in Computer Science and Engineering at the University of Westminster and her areas of interest include Automation, Applied Artificial Intelligence, Digital Manufacturing, Simulation and modelling, and Optimisation.
Panagiotis Chountas, PhD, Principal Lecturer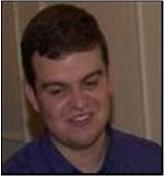 Panos's research reputation focuses around Data and Knowledge Engineering, Fuzzy and Intelligent Systems and their application to Business and Public organisation for the purposes of maximising business profitability and achieving more efficient and proactive process management.
The focus is on Fuzzy and intelligent systems that, opposite to classical hard computing techniques, are tolerant to imprecision, uncertainty, partial truth, and approximation, and exploit this tolerance to achieve tractability, robustness and low solution cost to real-world problems. The interpretability is crucial in the field of Data Mining where knowledge should be extracted from data bases and represented in a comprehensible form, as well as for decision support systems where the reasoning process should be transparent to the user. In fact, the use of fuzzy concepts in a knowledge discovery process facilitates the interpretation of rules in and avoids unnatural boundaries in the partitioning of the attribute domains
Research has been applied in the following areas; Business Intelligent Systems; Health Informatics; Large Databases and Data Repositories; Digital Media Storage Architectures. Dr Panos Chountas has been supported by the Royal society and Technology Strategy Board.
Fang He, PhD, Senior Lecturer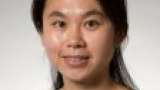 Fang received her first degree in Information Management and Information System and Masters degree in Management Science and Engineering from Xi'an Jiao Tong University, China. She then received her PhD in Computer Science from The University of Nottingham, U.K. After worked as a Research Fellow in The University of Nottingham for three years, she joined in University of Westminster as a lecturer in September 2015. Fang's research interests include Operational Research techniques (Integer Programming, Stochastic programming), Artificial Intelligence (Constraint Programming), Heuristics methods (meta-heuristic) and Applied Operational Research techniques for decision making under uncertainty, particularly in the application areas as workforce scheduling in healthcare sector.
Mahmoud Aldraimli, Lecturer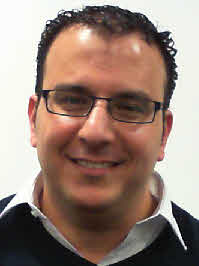 Mahmoud obtained his BEng (Hon) in Telecommunications and Networks Engineering in 2007 and completed his MSc in Telecommunications and Networks in 2013 at London South Bank University. In 2010, Mahmoud joined in the University of Hertfordshire in Network Security Research, investigating Network Intrusion and Anomaly Detection via Neural Networks. After finishing his degree in 2007, He joined leading corporates in the UK telecommunications industry including Vodafone, Hong Kong Telecoms and PCCW. Mahmoud worked on special projects for Heathrow Airport, Port of Felixstowe and DFDS In-Vessel Networks, and Superfast Swindon.
In 2017, Mahmoud joined the University of Westminster undertaking a PhD in Data Science and Machine Learning funded with a scholarship from Quintin Hogg Trust. He is investigating the application of AI and Big Data to predict breast cancer occurrence in collaboration with the UK-Biobank, He is also part of the Radiotherapy Machine Learning Network in the University of Manchester investigating the application of Machine Learning to predict radiotherapy toxicity in cancer patients.
Sheema Noorain, PhD, Lecturer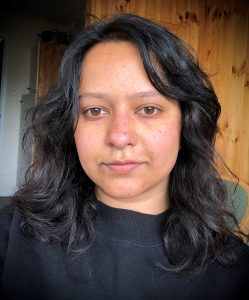 Sheema is a Lecturer in Data Science and Analytics at the Computer Science department and a member of the Health and Social Care Modelling Group (HSCMG) at the University of Westminster. She completed her B.E. in Information Science and Engineering in 2013 at VTU, India. She then spent three years in the industry as a business intelligence analyst for eCommerce solution agencies in India, where she consulted with clients spanning the USA, Europe, and Asia. She then pursued an MSc in Business Analytics from the University of Kent, where she is currently completing her PhD in Operational Research. She has also worked as a Lecturer in Business Analytics for two years at the Kent Business School, University of Kent.
She was the primary investigator for two collaborative research projects with NHS organisations. She is primarily interested in using OR approaches to address research problems with practical applicability, particularly in healthcare. Her most recent project was a collaborative action research study involving the development of a multi-methodology framework that combines qualitative and quantitative OR techniques to support service planning. Her areas of interest are Problem Structuring Methods, Optimisation, Facilitation, Simulation, Analytics and Machine Learning.
Philip Worrall, PhD, Lecturer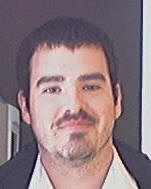 Philip Worrall obtained a BA (Econ) in Economics in 2008 from the University of Manchester, England, and completed his MSc in Operational Research & Management Science at LUMS (Lancaster University Management School) in 2009. As part of his MSc he spent three months as an operational research analyst at the NHS Derbyshire County Primary Care Trust to complete his MSc dissertation on the challenges of building COPD strategic planning models to model long term future demand.
Philip then undertook and completed a PhD at the University of Westminster in collaboration with the NHS London Procurement Program. His research interests include the application of machine learning algorithms to strategic health care planning as well as the development of web and social analytics tools. He is now Research Fellow with the Health and Social Care Modelling Group and has undertaken various projects including NHS activity forecasting for Monitor, developing statistical and machine learning algorithms to predict the risk of admission to hospital for a SBRI project, and a scoring tool for the quality of nursing homes. He also teaches the MSc module "Web and Social Media Analytics".
Nichalini Kandasamy, Doctoral Researcher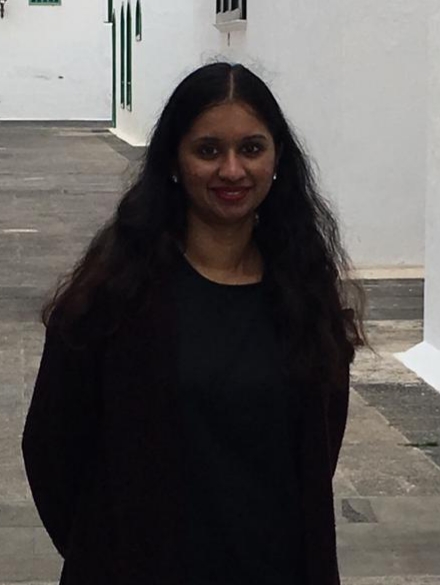 Nichalini received her Bachelor Degree (Hons) in Business Information Systems in 2017 and her MSc in Business Intelligence and Analytics in 2020, from the University of Westminster. After obtaining her Bachelor degree and while completing her MSc, Nichalini joined various companies as Data Analyst/Scientist.
In 2021, Nichalini rejoined the University of Westminster, to complete a PhD in Data Science and Machine Learning, where her area of interest is the application of Machine Learning on medical data.
Nodira Nazyrova, Doctoral Researcher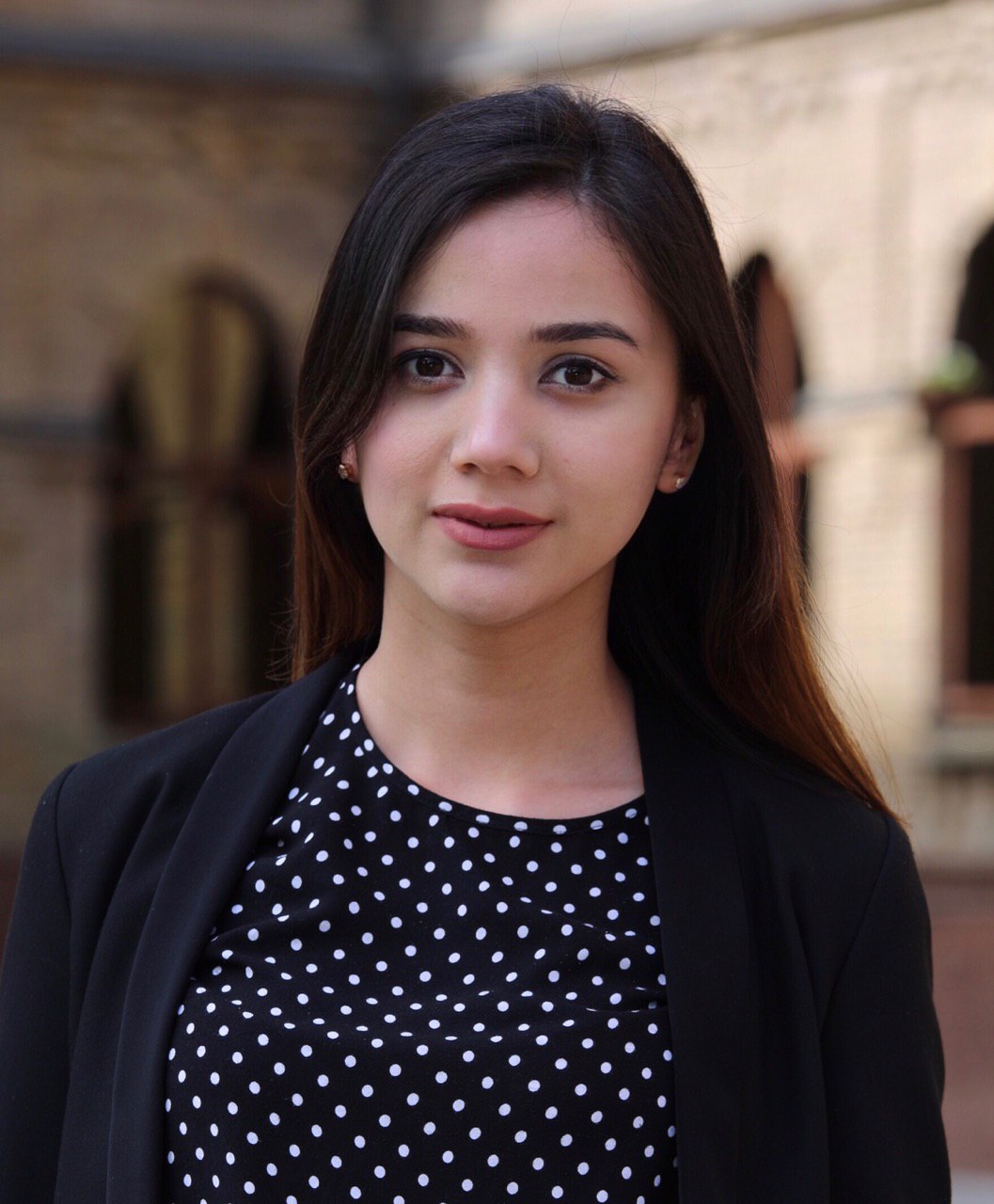 Nodira obtained her BSc in Business Computing in 2013 from the University of Westminster (Uzbekistan). She completed her MSc in Computer Science in 2015 from Cologne University of Applied Science (Technical University of Cologne, Germany). In 2015 she joined the Westminster International University in Tashkent (WIUT) where she was teaching several subjects in the area of data science: machine learning, business intelligence, data mining. While working at WIUT she was also part of a research group which in collaboration with HSCMG colleagues worked on a healthcare analytics project. As a result of this collaboration a new approach in developing Machine Learning models to predict ICU mortality was suggested. In 2021 Nodira joined the University of Westminster to undertake a PhD in Computer Science funded with a scholarship from Quintin Hogg Trust. She is studying the application of Machine Learning and AI models to predict readmission home care patients to the hospitals and ICU.
Niyi Ogunbiyi, PhD, Visiting Lecturer and Researcher

Niyi Ogunbiyi is a part-time Doctoral researcher at the University of Westminster, with the Health and Social Care Modelling Group (HSCMG). He obtained a BSc in Computing Science from the University of Greenwich followed by an MBA from Imperial College Business School. His research interest explores how contextual (i.e. case, process, social and external) factors contribute to the predictive power of process mining models. Niyi is an entrepreneur and a Certified Six Sigma Master Black Belt with extensive experience of harnessing the interplay between technology and processing to improve operational outcomes across the financial and public service sectors.
Sanjib Pandey, PhD, Visiting Researcher

Sanjib Pandey is an experienced computer specialist; he is a lecturer with broad teaching experience in the higher education and most recently has worked in the NHS. His teaching career spans more than 14 years, during which time he developed and delivered and diverse range of programs in Computing and IT at levels 3 to masters, for a number of colleges and universities, across London. Most recently, he has spent the last 4 years working in the NHS as an integration engineer and developer and as a research associate, focussing on the design and development of several advanced applications in the health care sector.
He completed his PhD research at The University of Greenwich, where his PhD research focussed on applying hybrid approach (knowledge-based system, temporal and fuzzy logic) to diagnosing Acute Rheumatic Fever. This work resulted in Sanjib (recipient) being the winner of the award for the best-refereed application paper (Prizes: Cash, Trophy and Certificate) in Thirty-fifth SGAI International Conference on Artificial Intelligence, CAMBRIDGE, UK, December, 2015. Following the completion of his PhD, he started his career in NHS and continues teaching (part-time) and continues his academic research work.
His research interests are decision support system, fuzzy and temporal logic (temporal knowledge representation and reasoning), machine learning, intelligent system, case-based reasoning, rule-based system and clinical decision support system for developing countries – knowledge transfer.  He is generally interested in a wide range of areas in health informatics, interoperability and health care delivery application/systems.
Daniele Soria, PhD, Visiting Researcher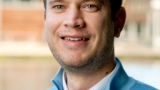 Daniele's research interests lay in the multi-disciplinary area of applied computer science for real-word applications, especially in biomedical domains. He has expertise in data mining and machine learning applications, from pattern identification to supervised learning. His contributions to knowledge appeared to be of great interest in October 2013, when part of his work was the subject of extensive national media coverage, and more recently during the EU referendum campaign, when a case study from his research was published in the Universities for Europe manifesto. Previously he was researcher and lecturer at Nottingham University where he published several international journal and conference papers, which include titles such as Artificial Intelligence in Medicine, the British Journal of Cancer, and Breast Cancer Research and Treatment. He has been a member of the technical program committee for conferences such as the International Conference on Biomedical Engineering and Biotechnology and the IEEE International Conference on Smart Data.
PAST HSCMG PhD students:
Mohsen Mesgarpour, Data Scientist, Microlise
Manisha Verma, Manager Data Science, PwC
Saiful Islam, Research Fellow, Swansea University
Anthony Virtue, Associate and Head of Health Informatics, ETL
Haifeng Xie, Data Scientist, Financial Crime Risk Analytics, HSBC
Brijesh Patel, Clinical Commissioning Intelligence Specialist, North of England CSU
Shola Adeyemi, Principal Statistician, Mundipharma Research Limited
Sharaf Alzebdi, Senior Reporting Analyst, University of Kent
Eren Demir, Professor in Statistics and Operational Research, University of Hertfordshire
Md. Asaduzzaman, Associate Professor in Statistics and Operational Research, Staffordshire University
Christos Vasilakis, Professor of Management Science, University of Bath